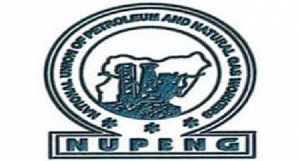 The Nigerian Union of Petroleum and Natural Gas (NUPENG), has given a 21-day ultimatum to the Federal Government, to stop the incessant mass sack of its members by oil companies in the country
This was stated by the President of the Union, Igwe Achese when reading out a communique issued by the Central Working Committee after a meeting held in Warri.
The meeting was aimed at discussing issues currently affecting the union and its members especially the mass sack/retrenchment, by the major oil servicing companies on account of the current recession.
After the meeting, the Union addressed journalists on some of the resolutions reached requesting the intervention of the Federal Government in resolving them.
Part of the resolutions in the communique reads that, "The anti-union
postures of the International Oil Companies must end.
"There should be a speedy passage of the Petroleum Industry Bill.
"Agencies saddled with the responsibility of regulating the Oil and Gas Industry must be up and doing".
The Union also frowned at the frequent vandalisation of pipelines in the Niger Delta.
It also rejected the proposed sale of the National Assets amongst other issues.
Sacked workers
About 3000 workers have been sacked by major oil companies and servicing companies who are closing shops on account of the current recession.
The Union has also given the Federal Government a 21 day ultimatum to halt the mass sack or face mass action from the Union.