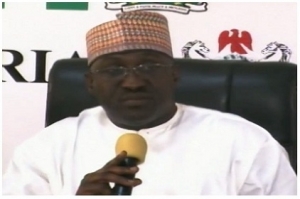 The Federal Government of Nigeria has denied that the Islamist group, Boko Haram, abducted 500 children from the town of Damasak in Borno State, north-east of the country.
The Federal Government Spokesperson, Mike Omeri, said that the figure was lower although he could not be precise.
Omeri said the militant group freed some women and children when they fled the town, except for those "they had married in the period of occupation".
"The Boko Haram were using them as "protection" and the government had ordered "full military intervention" to secure their release," he said.
Damasak is the head town of the Mobbar Local Government Area in Borno State, located near the merging of the Yobe River and Komadugu Gana River, adjoining the border with Niger.
The regional forces recaptured the town earlier in March.