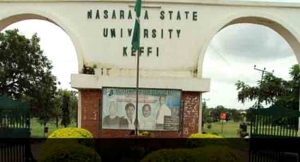 About 97 students from five tertiary institutions in Nasarawa state have renounced their cult membership and are starting a new life.
The renouncement was influenced by the National Campus Cult Eradication Foundation in conjunction with the Nigeria Police.
National coordinator of the foundation, Samuel Ejembi, told Channels Television that the objective of the foundation is to expose the ills of cultism to members.
He said that the cultists were students from the Federal University, Lafia (FUL); Nasarawa State Polytechnic, Lafia (NSPL), College of Agriculture, Lafia (COAL), College of Education, Akwanga (COEA) and the Nasarawa State University, Keffi (NSUK), respectively.
He said that since inception in 2011, this NGO has rehabilitated 12,000 cultists from various tertiary institutions in Nigeria.
One of the repentant cultists appealed to other members to shun the act, saying it has no gain.
He said that he fell into the act of cultisim through the influence of his friends but had regretted all that he had done.