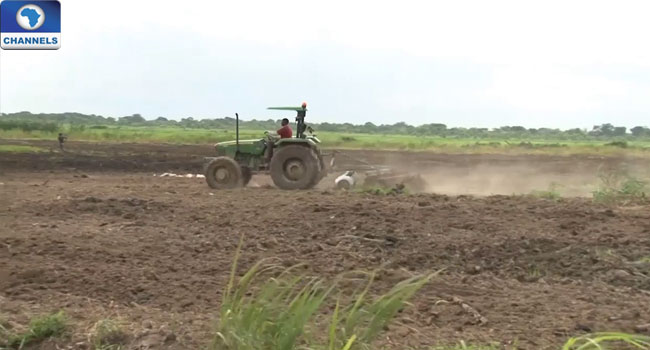 The Acting Director-General of Federal Institute of Industrial Research Oshodi (FIIRO), Dr. Chima Igwe has called for a transformation of the Agricultural sector in Nigeria.
Igwe stated this in Lagos, adding that the transformation of the sector is needed to serve as an agent of economic recovery and growth.
"In the past few years, Nigeria and Nigerians experienced a sudden and significant drop in economic activities which led to the loss of the purchasing power of our currency, the Naira. Although Nigeria has been able to exit the recession, the strangling effects might still be seen lingering with the possibility of relapse if the nation does not diversify.
"Upgrading and improving the agro-allied production and production processes, mining and other relevant manufacturing sectors, upgrading and improving the existing traditional and local technologies, making new discoveries and innovations through research and products and services development in all sectors of the economy," Dr. Chima said.
READ ALSO: Cashless Policy Will Negatively Affect MSMEs, Employment Generation, MAN Warns
Similarly, Deputy Comptroller of Customs, Dera Nnadi, who represented the Comptroller-General of Customs, Col. Hameed Ali (Rtd) said Nigerians need to produce what they eat to grow the economy.
But the Commissioner of Agriculture in Lagos, Prince Gbolahan Lawal appealed to Nigerians to key into the Agricultural revolution of the federal government so that more jobs can be created.
FIIRO boss later explained that technology and innovation are veritable tools for national growth and development.
He said, "For national growth and development, national security and economic recovery and diversification, research and development in the fields of science, engineering, technology, and innovations must be at the forefront because it is the foundation of any successful industrial revolution and industrialization."