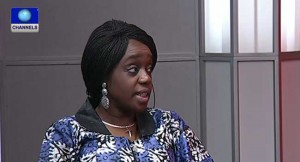 The House of Representatives Committee On Public Procurement has ordered the Minister of Finance, Kemi Adeosun, to appear before it on Tuesday, May 16, over allegations of abuse and breach of the Procurement Act, 2007.
The summon followed a resolution taken at the commencement of an investigative hearing into allegations of abuse, breach and violation of the Public Procurement Act in the engagement of contractors for the pre-shipment inspection and monitoring of crude oil and gas export.
Committee members were displeased with the Finance Minister for failing to appear for the public hearing and failing to submit a memorandum to the committee.
The hearing is as a result of a motion raised by a member of the House, Babatunde Kolawole, who reminded the lower chamber that in June 2015, the President had mandated the finance ministry to process engagement of pre-shipment inspectors through selective tendering approved by the Bureau for Public Procurement.
The lawmaker said in December 2015, after the selection of 65 companies to participate in the bidding stage, the Minister of Finance, however, ordered the immediate cancellation of the tendering process on the grounds of lack of transparency, accountability and on the basis of a formal complaint from the BPP.
The lawmaker asked the house to investigate allegations of abuses in the fresh tendering process.
But the investigative hearing got off to a shaky start as the finance minister failed to appear.
The Chairman of the Committee, Wole Oke, gave the assurance that the comittee would would be thorough in its investigation with the intention of cleaning up the system.