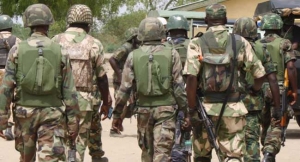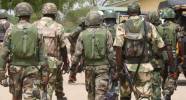 As work resumes throughout Nigeria on Monday, January 4, 2016, after the Christmas and the New Year celebrations, Yobe residents were seen in their numbers at their offices and places of work, marking the end of the celebrations.
Residents who spoke to Channels Television expressed thanks to almighty God for the improved security which made the festivities hitch-free.
While commending the improved security situation in the north east, speakers expressed optimism that the situation will continue to improve in view of the renewed determination of government at all levels to stamp out terrorism in the country.
The residents gave the assurance that there will be continued support for the government towards actualizing peace, which is a veritable instrument of development at all levels.
Commercial and official activities have picked up remarkably in the state as several civil servants and residents were seen in their places of work going about their normal activities.
Financial institutions such as banks and offices were all opened for businesses, indicating normalcy in all operations.
Motor parks were also filled with people who were seen to be in a hurry to catch up with happenings across other major towns of the state as well as other neighbouring states of the country.