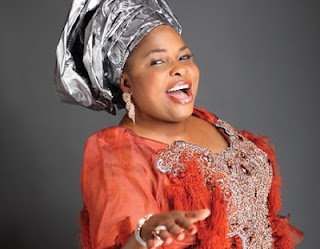 The Presidency on Wednesday denied allegations in the media that the Federal Government purchased 200 exotic cars as gifts for Africa's First Ladies who are presently attending a summit being hosted by the the wife of the President, Dame Patience Jonathan.
In a statement issued by the Special Adviser to the President on Media and Publicity, Reuben Abati, the report was described as "utterly false and misleading".
The statement clarified that while cars were provided for the African First Ladies Peace Mission (AFLPM) summit in Abuja, they were not meant as gifts as the NGO is funded by stakeholders and members of the private sector who identify with the objectives of the AFLPM.
"As part of its own contributions to the successful hosting of the summit by the First Lady, Patience Jonathan, Coscharis Motors Ltd.  offered to provide some cars for the event at no cost to the organisers or the Federal Government of Nigeria.
"Under an agreement signed by the committee and Coscharis Motors, all the cars will be returned to the company after the summit."
They denied any truth to the reports, saying it was falsified with no facts to support the claims.
The Congress for Progressive Change CPC had earlier described as "disgusting", the hosting of the African First Ladies under the aegis of the African First Ladies for Peace Mission (AFLPM).
In a press statement released on Wednesday, the National Publicity Secretary of the party Engineer Rotimi Fashakin said the party  noted with utter disgust, the hosting of the African First wives.
"As a Party, we wholeheartedly condemn this infernal show of insensitivity on the part of this administration and indeed, the People's Democratic Party (PDP).", the statement read.
"What is befuddling is the attendant huge depletion of the Nation's scarce resources in hosting the event. It was reported that two hundred exotic cars (with street value running into Hundreds of millions of Naira) have been ordered for the convenience of the guests.
"What is stupefying is that this unbudgeted spending is coming when many states of the Federation are on shoe-string budget because of the depressed Economy. Indeed, the May allocations from the Federation have not been fully released to these states; it is at this time that the Jonathan administration has chosen to host a rather feckless and utterly profligate jamboree."