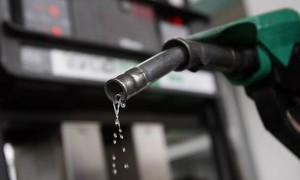 The persistent fuel scarcity in Abeokuta, the Ogun State capital, South-west Nigeria has continued to take its toll on the residents.
Channels TV crew who visited several petrol stations in Abeokuta, gathered that about 95% of the filling stations in the metropolis had no supply of fuel, adding that there were long queues where the product was said to be available.
There were unconfirmed claims of the commodity being hoarded by some marketers and exploitation of residents who have to buy the commodity at exorbitant rates, far above the official pump price, as a result of this ugly development.
However, there were fewer vehicles on the road with many residents stranded at bus stops across the state capital, leaving the people desperate and frustrated.
They are also demanding explanations from relevant authorities concerned, as their means of living depend on this essential commodity.