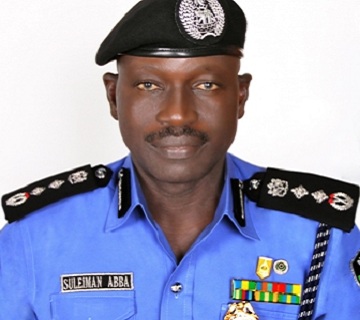 The Police Service Council in Nigeria has confirmed the appointment of the Inspector General of Police (IGP), Suleiman Abba.
Mr Abba's appointment was confirmed on Tuesday during the Police Service Council meeting held at the Presidential Villa, Abuja.
The meeting began after a National Council of State meeting that was also held at the Villa.
At the meeting, Nigeria's security challenges and how it could be tackled were discussed, with emphasises laid on the need for more funding for security agencies, especially the police.
The council agreed that one per cent of the Federal Allocation accruing to the states should be set aside for the funding of the Nigerian police to equip them for the discharge of their duties, which include the protection of lives and property of Nigerians.
Mr Abba was made the Acting Inspector General of Police after the former IG, Mr Mohammed Abubakar, retired in July, having completed 35 years in service, as stipulated by law.
Addressing reporters after the confirmation of his appointment, Mr Abba said he would work hard to ensure that he meets up with the expectations of the office of the Inspector General of Police.
Mr Abba pointed out that Nigerians deserved the best from security agencies in the effort to make Nigeria safe for all and that he would ensure that the resources available would be judiciously managed to carry out his job.