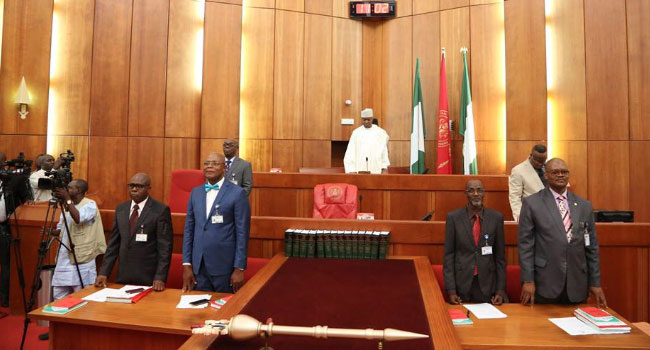 The Senate Committee on Foreign Affairs has begun the screening of 46 non-career ambassadorial nominees presented by President Muhammadu Buhari.
This comes at a time when officials from government ministries, departments and agencies have also been visiting the parliament for meetings and budget defence.
The chairman of the Senate committee, Senator Monsurat Sumonu, said that the lawmakers would ensure that they properly screen the nominees to make sure that the best represent Nigeria in foreign missions.
Fielding questions from lawmakers, the nominee representing Zamfara state, Garba Muhammed, advocated a reform in the country's foreign policy.
President Buhari on January 12 resubmitted a list of 46 non-career ambassadorial nominees to the Senate for confirmation.
Also, the Comptroller General of the Nigeria Immigration Service was at the Senate on Tuesday to defend his agency's 2017 budget.
But lawmakers raised several concerns in the Immigration budget.
A non-government organisation called Budgit has prepared a document for the National Assembly outlining 590 suspicious and frivolous line items in the 2017 budget.
The National Assembly committees are expected to scrutinize the allocations in the budget to ensure transparency in the appropriation of scarce funds to government agencies.