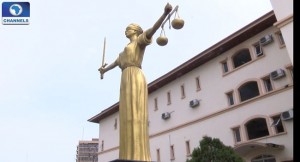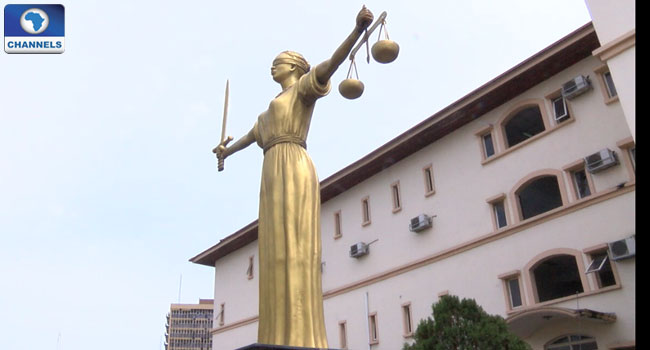 The Federal High Court sitting in Lagos has ordered the remand in prison of a former Special Assistant on Domestic Affairs to former President, Goodluck Jonathan, Dudafa Waripamo-Owei, pending the hearing and determination of his bail application.
Presiding Justice Mohammed Idris gave the order after Dudafa and one Iwejuo Joseph Nna, who is also known at different times as Taiwo Ebenezer and Olugbenga Isaiah, were arraigned before him over an alleged N1.6 billion fraud.
The two men, who were arraigned on a 23 count-charge by the Economic and Financial Crimes Commission (EFCC), pleaded not guilty to all the charges.
Based on their plea, the EFCC counsel, Rotimi Oyedepo urged the court to remand them in prison, and adjourn for trial.
But lawyer to the accused persons, Gboyega Oyewole informed the court that his clients had filed bail applications, which has been served on the prosecution.
He urged the court to admit his clients to bail on liberal term.
The EFCC Counsel, Rotimi Oyedepo admitted to the court that he had received the bail applications, he however asked for more time to respond to the applications.
Based on this development, Justice Idris, ordered that the two accused persons be remanded in Prison Custody till Thursday, June15 when the court will decide on their bail applications.
The EFCC had alleged that Dudafa and Nna had between June 11, 2013, and June 2015, used different companies to fraudulently steal the said sum.
Some of the companies allegedly used in committing the offences includes; Seagate Property Development & Investment Limited, Avalon Global Property Development Company Limited; Iwejuo Joseph Nna and Pluto LUTO Property and Investment Company Limited; Iwejuo Joseph Nna and Rotate Interlink Services Limited.
Others are; Ibejige Services Limited; DE Jakes Fast Food & Restaurant Nigeria Limited; and Ebiwise Resources.
The alleged offences are contrary to and punishable under Sections 17(a), 18(c), and 27 (3) (c) of the Economic and Financial Crimes Commission (Establishment) Act 2004.
The EFCC has lined up 21 witnesses to testify against the defendants.