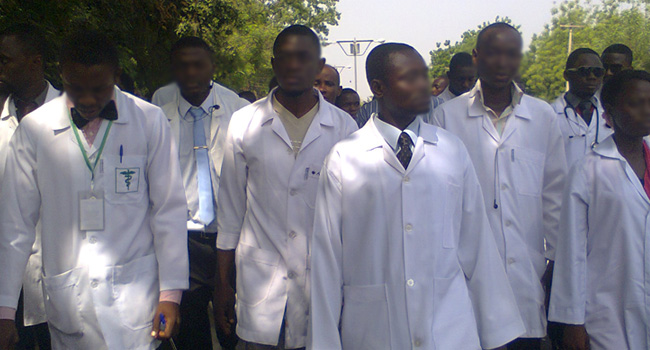 The National Association of Resident Doctors (NARD) has pleaded with the Nigerian government to lift the embargo on employment of its members that has been on for over three years.
On Tuesday, the doctors expressed displeasure with the embargo placed on the employment of its members in both the State and Federal Government Hospitals.
The plea was made by the National President of the Group, Prince Dan-Jumbo at a brief in the University of Port Harcourt Teaching Hospital in Rivers State.
Apparently worried by the state of affairs in the Health Sector, the NARD President queried the personnel funds that run into billions released to the Federal Ministry of Health when resident Doctors are not being employed, calling on the President-elect, General Mohammadu Buhari, to look into the plight of the Health Workers and residency programmes in the country, to avert any possible crisis in the sector.
The group (NARD) also frowned at the non payment of the wages of its members in Kogi, Benue, Edo and Lagos States, appealing to the various State Governments to fulfill their obligations to the Doctors and to take health matters more seriously.