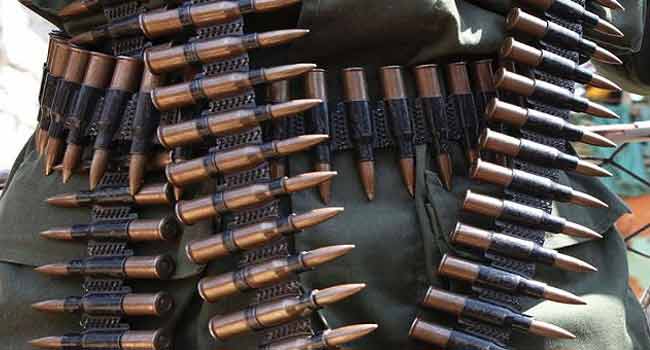 A German aid worker was kidnapped by armed men in Niger on Wednesday in a region close to the border with Mali prone to jihadist attacks, an official said.
The humanitarian worker employed by the aid group Help was set upon near Ayorou in the Tillaberi region, which has become increasingly unstable due to deadly attacks attributed to militants who regularly target army positions and refugee camps.
"There was a kidnapping of a German national around 30 kilometres (18 miles) from Ayorou as he returned from a visit to the north of the area," the official, Jando Rhichi Algaher, told AFP by telephone.
The aid worker and his colleagues had informed the official in the morning of their intention to make the trip.
According to the aid worker's driver, "it was when they were coming back that they were intercepted by armed individuals on four motorbikes," the official said.
"They beat them, they took the white (aid worker) and they burned the vehicle," he added.
In October 2017, 12 Niger paramilitary police were killed in Ayorou, 200 kilometres (124 miles) northwest of the capital Niamey.
Also that month, four US and four Niger soldiers were killed in what Niamey called a "terrorist attack" in the same region.
Jihadists, including those of the Islamic State, established a presence in southwestern Niger near the border with Mali — where they have carried out a wave of bloody bombings, shootings and kidnappings.
US aid worker Jeffery Woodke, reportedly in his 50s, was seized at gunpoint from his home in October 2016 in the Tahoua region.
According to local officials, "two armed men in turbans" stormed in and grabbed him, killing his bodyguard and a member of the national guard.
His fate remains unknown and his kidnappers have still not been identified.
Germany has built a military support base for the UN Military Mission (Minusma) which fights jihadists in neighboring Mali and supports Niger in its armed struggle against jihadist groups with military equipment, training and financial aid.
Wednesday's kidnapping coincides with the start of the annual US-led Flintlock military exercise, with over 1,500 African, American and European personnel deployed at multiple locations in Niger.
The exercises are due to take place in both the Tillaberi and Tahoua regions, as well as Agadez further north in Niger.
The April 9 to 20 operations, which will also take place in parts of Burkina Faso and Senegal, are designed to help nations in North and West Africa counter violent extremism and protect their borders, according to the US Africa Command.