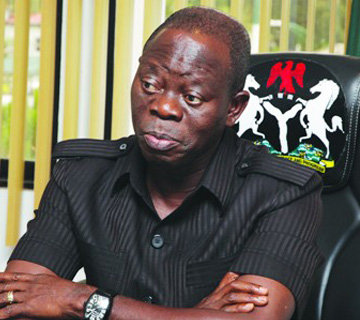 Edo State Commissioner for Education, Gideon Obhakhan, has debunked allegations by the Edo State Peoples Democratic Party (PDP) that the Edo Govt. has misappropriated some funds.
Mr Obhakhan, stated the position of government on the matter during an interview with Channels Television in Benin City, the Edo state capital.
He said that the issues raised by the PDP were politically motivated and could not be proven.
The Chairman of Edo PDP, Dan Orbih, had earlier accused the Edo State Governor, Adams Oshiomhole of awarding contracts for projects in Edo State University, Iyamho without following due process.