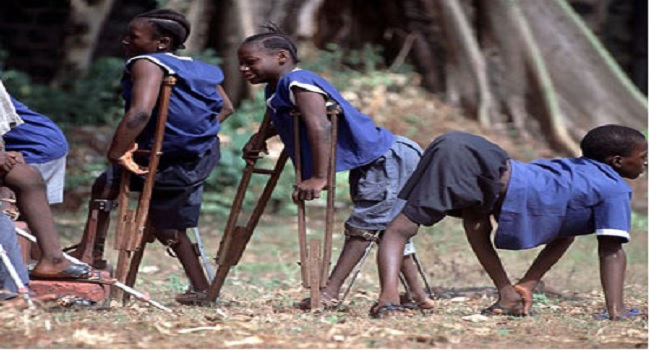 After years of intense efforts to eradicate Polio in Nigeria, and successful recording of one year without a case of the disease, Nigeria is set to be officially removed from the list of Polio endemic countries.
The announcement by the World Health Organization (WHO) is expected at a meeting of the Global Polio Eradication Initiative (GPEI) in New York.
Three years without cases are required before it can be declared polio-free.
This will mean that there will be just two endemic countries – Pakistan and Afghanistan – where transmission of the paralysing virus has never been interrupted.
UNICEF Country Representative in Nigeria, Jean Gough, described it as an important milestone, but warned that "efforts must be sustained at every level, if Polio is to be eradicated".
Polio is spread by poor sanitation and contaminated water which usually affects children.
The virus attacks the nervous system and can cause irreversible paralysis – usually of the legs – within hours.