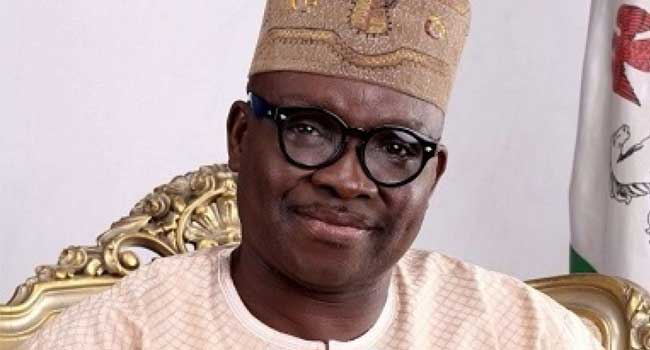 Gombe State Governor, Ibrahim Dakwambo, has commended his Ekiti State counterpart, Mr Ayodele Fayose for what he called tremendous achievements in the state for just two years in office.
Governor Dakwambo gave the commendation during the foundation laying ceremony of a town hall which was at no cost to the state government, at the Palace of Ewi of Ado Ekiti, Oba Rufus Adejugbe Aladesanmi, in the state's capital in southwest Nigeria.
Mr Dakwambo stated that Governor Fayose had exhibited that the Peoples Democratic Party (PDP) was the only party that had the interest of the common people at heart.
He also lauded Mr Fayose's administration, describing him as a man of great ideas.
The Gombe State Governor further pledged his administration's support for the government and people of Ekiti State throughout the construction of the project.
On his part, Governor Fayose revealed that the project would cost 150 Naira and would be founded by his friends.
Oba Aladesanmi commended both governors and prayed God to grant their heart desires.