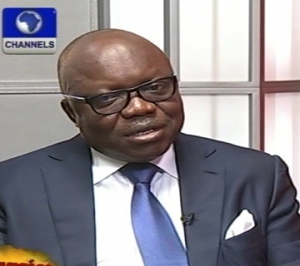 The Governor of Delta State, Emmanuel Uduaghan, has linked defection of individuals from one party to another to desperation, stating that most politicians that have defected did so as a result of impatience.
"The impatience that they have exhibited in the PDP is the same they will exhibit in their new party, it is the new party that will suffer it more than the PDP," he told Channels Television on Tuesday.
He stated that the politicians were moving not because of the crisis in PDP but because of their personal nature.
Speaking as a guest on Channels Television's Sunrise Daily, Governor Uduaghan explained that it was necessary to have fallouts in every political party, but stressed that how it would be managed was the most important.
He cited cases of some individuals who came into PDP and were made governor and later left for the opposition party.
"It is not because of the crisis in PDP but it is their nature to be impatient."
There were several defections in 2014, with the speaker of the House of Representatives defecting to Opposition All Progressives Congress.
Governor Uduaghan stressed the need for stakeholders to sit together and look into issues that could trigger violence during or after the general elections.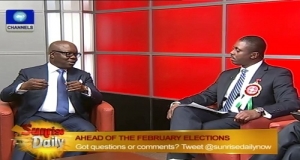 He added that the meeting should not be for just the candidates alone but for council chairmen, traditional rulers amongst other stakeholders.
"They should sit and analyse the cause of post-election violence in 2011."
On the issue of corruption in Nigeria, Governor Uduaghan said that the government had been doing its best in tackling corruption, quoting President Goodluck Jonathan as saying that his administration had prosecuted more persons on cases of corruption more than previous administrations.
He stressed that why it seemed some  persons indicted for corrupt practices have not been prosecuted was as a result of the time required for investigation, which he said could take up to 10 years.
"There is this political prosecution of people in office while they are still in office. Whatever they are doing people will see something wrong with it and call for their prosecution.
"If you put a case of corruption on somebody and you say whether true or false, the person should leave office, it is not right and you may end up punishing people unnecessarily," he said.
The Delta State Governor also spoke against the use of jungle justice in punishing persons that had been indicted for corrupt practices.
There have been several committees set up to investigate corrupt practices, but persons indicted never get punished even after the committee submits its reports.
Governor Uduaghan said that the reports of the committee was not enough for prosecution of persons indicted, as no committee had the ability to finish a given investigation.