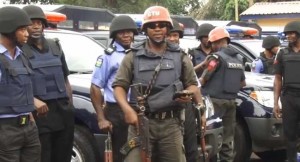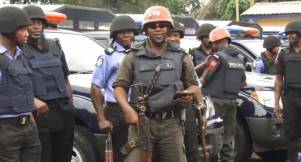 The Kano State Police Command has suspended a Kano State empowerment programme and Kwanjwasiyya widow and divorcee mass wedding schedule to hold on August 20.
Police spokesman in Kano, Magaji Majia, told Channels Television that in view of the sour relationship between Kwankwaso-led APC faction and supporters of Governor Ganduje, the two events could not be allowed to hold on the same day and in the same venue almost the same time.
"The two factions are already paying a democratic lip service to each other, therefore the Police Commissioner Rabi'u Yusuf directed that the two events be suspended indefinitely".
Vice President Yemi Osibajo is scheduled to attend the suspended Kano Government Youth Empowerment Programme while the former Governor Rabi'u Kwankwaso was to attend the Kwanjwasiyya mass wedding.
When contacted, the State Commissioner of Information, Muhammad Garba, said Ganduje administration had no problem with any Union coming to assist the Government but claimed that they were not aware about the Kwanjwasiyya mass wedding programme.
"I'm surprised to hear that the Commissioner of Police has suspended our programme because no one told us that Kwanjwasiyya foundation will be holding a mass wedding at the same day and at the same venue – Sani Abacha Stadium – but since the police have decided to stop us, we have no choice but to obey the law," he told Channels Television.
However, all attempt to speak with the leadership of the Kwanjwasiyya Foundation on the recent development was not successful but sources close to Kwanjwasiyya told Channels Television that their leadership would release a statement of reaction in due course.
With 2019 around the corner, political situations in the politically advanced Kano State are already becoming more tense.