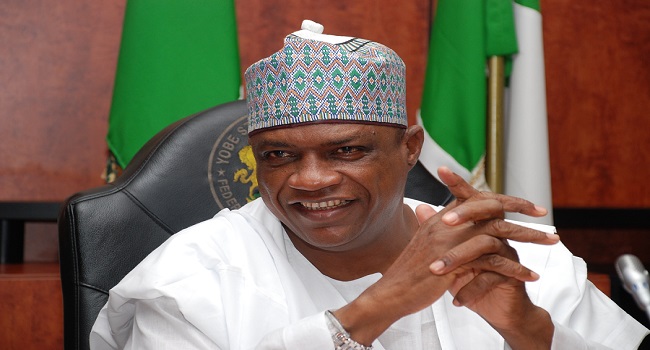 The Yobe State Governor, Ibrahim Geidam, says the state will require 12 billion Naira to rebuild structures destroyed by insurgent group, Boko Haram.
The Governor gave the figure on Saturday, when he received the Minister Of Women Affairs, Senator Aisha Alhassan, who was on an advocacy visit to the state.
With the return of peace in the state, the Governor said majority of the Internally Displaced Persons (IDPs) have returned to their ancestral homes while 3,000 were still being catered for at the official camp in the state.
The Minister of Women Affairs said she was in the state to ensure the well-being of the IDPs, as well as fact finding on the social protection programme of the Buhari administration.
She also highlighted that in the course of her visit, she would interact with the IDPs, with a view to discovering if there were issues of violation against women and children in the camps.
On the funds required for the rehabilitation, Governor Gaidam told the Minister that the process had gone beyond the financial capacity of the state.
He called on the Federal Government to assist the state in actualising the rehabilitation of the insurgency ravaged areas.
The Governor, however, praised the macro finance scheme policy of the Buhari administration; saying it would go a long way in benefiting the women folk and the less privileged.
Senator Aisha further stated that it was one of the priorities under the administration, to provide a macro finance scheme to the tune of 1.6 billion Naira.
This according to her, would be shared among benefiting women in the state while benefiting states would receive 200 million Naira.