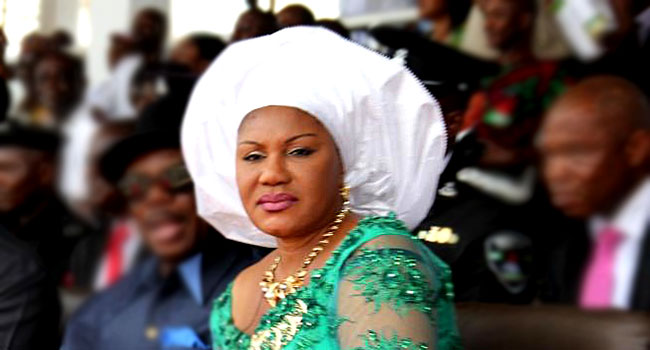 Eighty physically challenged persons have received wheelchairs from the Wife of Anambra State Governor, Ebelechukwu Obiano, to support their mobility.
During the presentation at the Governor's Lodge in Amawbia, Mrs Obiano said her priority was to use her pet project, the Caring Family Enhancement Initiative (CAFE), to identify the challenges facing the less privileged in the society, find solutions and impact positively on their lives.
She reassured the beneficiaries that her pet project would be a vehicle with which to undertake more capacity building programmes as well as educational training to promote self-reliance among the physically challenged.
Mrs Obiano appealed to them never to use the wheel chairs given to them to engage in begging as it would be degrading, but urged them to make use of the stipends given them to support themselves.
She further stressed that aside the contributions of her pet project, the gesture was also made possible by the assistance and support of philanthropists, corporate bodies and donor agencies.
The wife of the state's Deputy Governor, Mrs Oby Okeke and the Commissioner for Women Affairs and Social Development, Mrs Victoria Chikwelu, commended Mrs Obiano for her passion for the indigent and disabled persons in the society, which she also extended to Basic School Isulo, a community in Orumba South Local Government Area.
A representative and Special Assistant to Governor Willie Obiano on Donor Agencies, Nneka Onwudiwe, pledged more support to the initiative.
For the beneficiaries, their lives would be more meaningful, as the wheelchairs would not only facilitate their mobility but would as well help them in their domestic activities.