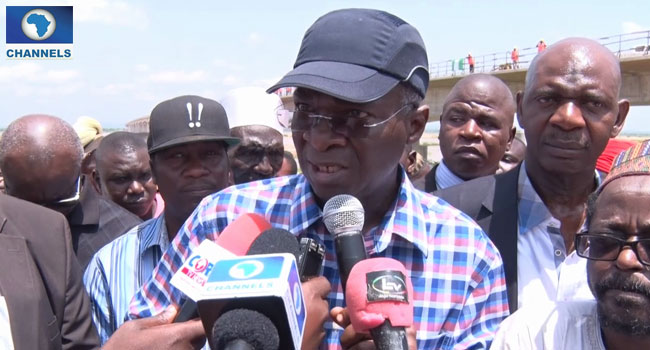 As part of the tour of highway projects in the south-south zone of Nigeria, the Minister of Power, Works and Housing, Babatunde Fashola, has visited Bayelsa state for an on the spot assessment of some ongoing federal government projects in the state.
During the visit, the minister expressed displeasure over the absence of federal  presence in the state, while giving assurance of the Federal government's support.
In response, the state Governor, Seriake Dickson, expressed the readiness of his government to collaborate with the federal ministries and agencies in other to fast track development in the state.
According to him, most developmental projects are too expensive for any state government to embark upon.
As part of his tour, Fashola immediately proceeded to the Yenagoa – Okarki- Kolo road project which had been awarded since 2009.
He assured the state of the Federal Government's readiness to pay for the completion of projects, which were said to have been abandoned as a result of lack of funding.
Furthermore, he urged the people of the region to change the narrative regarding how the region is been viewed.
With the visit of the minister and that of the Acting President, Yemi Osinbajo, just days apart, there is a renewed hope that Bayelsa state will immensely benefit from the developmental agenda of the Federal Government.