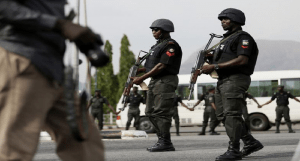 For effective and efficient community policing, there must be mutual understanding between the police and the People, a police official said on Friday.
The Commissioner of Police in Osun, Mr Abubakar Marafa at a stakeholders meeting in Osogbo, the Osun State capital, told stakeholders that the cooperation of residents in the state would help the police deliver better service.
Mr Marafa was addressing a gathering of representatives of Various groups, ranging from Civil society organisations, religious leaders, traditional rulers, medical practitioners, Road transport Workers, Men of the Penat, at the hall at the Osun State Police Command.
The meeting afforded the police an opportunity to rub minds with major stakeholders in the State on issues bothering on security and measures that should be put in place to strengthen the long relationship between the police and the people, as it sought to foster peace.
Mr Marafa, who was Represented by the Deputy Commissioner of Police Mr Isaac Akinmoyede, believed that a good police-people relationship would go a long way in combating crime in the society.
He urged the public not to hoard useful information that could help the force in their duties, assuring them that shared information would be treated with full confidentiality.
Different police commands across Nigeria have held such meetings in different states in the last few months, as the nation prepares for a general elections.
It is aimed at ensuring that the general elections are held in a peaceful environment and forestalling violence before, during and after the elections.