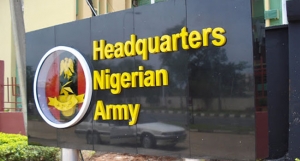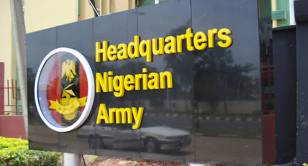 The Headquarters 6 Division Nigerian Army, Port-Harcourt, will be conducting its Route Match on Friday April 7, 2017 as part of their monthly Physical Training Exercise of the Nigerian Army.
The exercise is meant to assess the physical fitness and endurance of troops for effective manpower development of the personnel.
To this end, residents and commuters within Port Harcourt metropolis are hereby informed that they will witness large body of troops conducting the exercise between 6:00am to 9:00am along Ikwerre road, Rumuigbo round about, NTA road, East-West road, and Rumuokoro – Port Harcourt Barracks.
The general public is encouraged not to panic, as this is a routine monthly event in the Nigerian Army.
This was revealed in a statement on April 5, 2017 signed by the Deputy Director Army Public Relations, Colonel, Aminu Iliyasu.