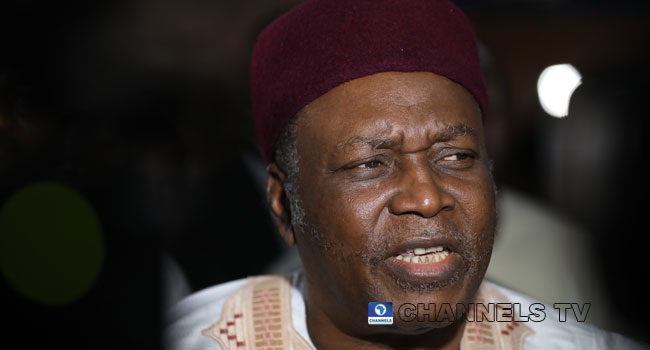 Taraba State Governor, Darius Ishaku, has launched the contributory social Health Insurance Scheme of the state and asked residents to register to have free access to medical treatment.
At an event held on Thursday in Jalingo, the governor stated that the cost and affordability of healthcare delivery were the most important consideration in the provision of access to services.
He explained that the launch would prepare the people for the commencement of enrolment into the scheme.
The governor disclosed that a study tour of an African country fuelled his passion for the scheme where residents only pay a token to enjoy a wide range of health facilities.
"Having gone to Rwanda and seen what it is doing, I was highly impressed and I had to every day sit with all my team to be able to go over what we were able to see every day in Rwanda. Rwanda had a bitter war, but they are the best in terms of healthcare delivery in Africa.
"Imagine it, if someone who comes from a war and beat you that did not go to war to number one, then it means something is wrong with us back here at home," he said.
Governor Ishaku declared that the scheme has his approval to initiate action that would lead to the immediate commencement of enrolment of all residents into the scheme.
He described the development as most desirable in order to achieve universal health coverage in the state, reduce maternal mortality rate, and infant mortality rate.
The Governor insisted that his administration has invested tremendously in the health sector and was willing to do more to improve the wellbeing of the residents.
He noted that the government upgraded notably general hospitals in the three senatorial zones of the state and would take-off fully with solar power and Magnetic Resonance Imaging (MRI) machines.
"Our upgrading of secondary healthcare facilities in the state was not carried out at the expense of the primary healthcare services as about 97 out of the 168 primary healthcare clinic have been upgraded in the 168 wards of the state.
"Efforts are still on to ensure that every ward in the state has at least one standard primary healthcare clinic that will provide quality health care delivery services to the people," Governor Ishaku state.
He added, "Government is, however, not oblivious of the fact that mere proximity of healthcare facilities does not necessarily provide automatic access to the healthcare delivery services, particularly as it affects the poor and the vulnerable."