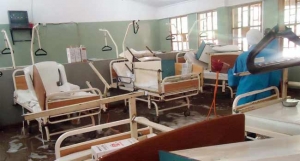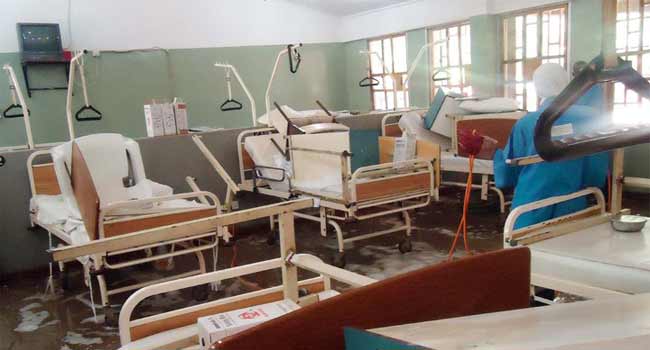 Health workers at the Irrua Specialist Teaching Hospital in Edo state, have embarked on an indefinite strike action over unpaid September and October 2016 salaries, among other allowances by the Federal Government.
Speaking on behalf of the various unions in the facility, Dr. Fidelis Ogobor explained that the industrial action is the only alternative for the health workers under the present economic recession in the country.
"Our salaries for the month of September and October have not been paid. we cannot continue to serve government with empty stomach."
Another leader said: "we pray that the federal government will give us a listening ear and do something about our budget, the budget that is deficit year in year out, that should come to an end''
The President of the Association of Resident Doctors, Dr. Emmanuel Osagiede expressed sympathy for the striking workers.
He however said "as for the resident doctors which is my association, we are not on industrial action yet, but that does not mean we are not in solidarity with them, to tell the Federal Government to bring this money and actually pay everybody.
"I think what they are doing is in order, because when people can no longer come to work, I don't know what you expect them to do at this condition".
Reacting to the situation, Chief Medical Director of the health institution, Dr. Slyvanus Okogbenin in an interview with Channels Television, expressed that the striking workers are "overreacting."
He said: "the downing of tools by the striking staff is premature as funds from government are already on the way."
The Medical Director confirmed the release of funds by the Federal Government which will be used to clear the outstanding remunerations.
The hospital however remains open to the public, despite the industrial action embarked upon by a section of the workforce.