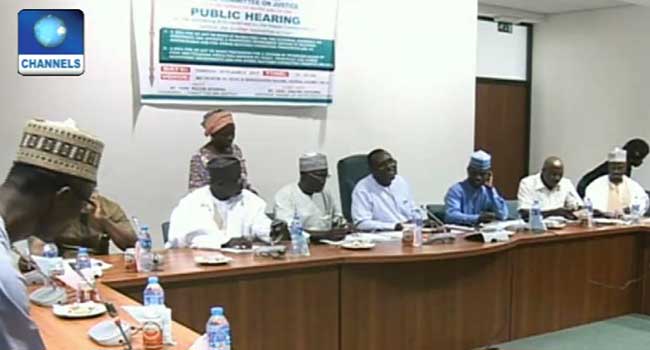 It appears not everyone agrees that the National Assembly should carry out the function of oversight and legislative scrutiny of statutory laws and policies, before they come into force.
There were disagreements on Friday between participants at a public hearing on who should oversee the scrutiny of statutory instruments.
The public hearing on the provision of the Statutory Instrument Bill 2015 was organised by the House Committee on Justice in Abuja, Nigeria's capital.
The Chairman of the Committee, Honourable Razak Atuwa, highlighted the objectives that the bill intends to achieve.
"The statutory instruments themselves should carry a bit more weight on one hand, and on the other hand, should have some scrutiny so as to avoid conflicts," Honourable Atuwa explained.
However, participants disagreed on who should manage the oversight and scrutiny of the statutory instruments.
They suggested that the bill should be jettisoned, calling on the standing committees at both Lower and Upper chambers to carry out the oversight function rather than making another bill.