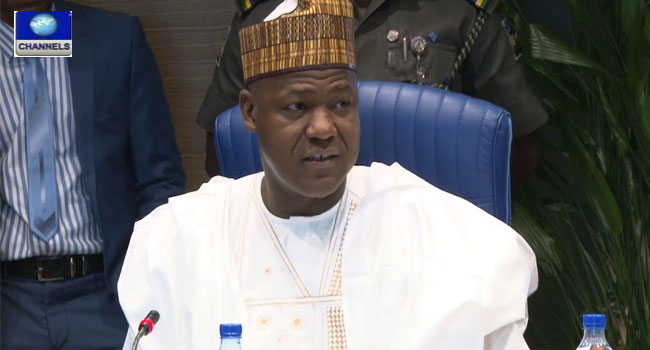 The Speaker of the House of Representatives in Nigeria, Honourable Yakubu Dogara, has been commended for leading a House that is prepared to pass a bill to ensure financial autonomy for local governments and State Assemblies.
In a media briefing recently, he was also quoted to have advocated the scrapping of States Independent Electoral Commissions [SIEC] all over Nigeria.
While addressing reporters on the issue, the national co-ordinator of Muslim Media Watch Group (MMWG) of Nigeria, Ibrahim Abdullah, expressed the belief that such steps would enhance the level of performance of the LGAs and reduce the hardship faced by them especially on payments of salaries and allowances of the workers.
He says the autonomy will also make the legislatures across the country function properly without hindrance.
"The MMWG also supports the scrapping of SIECS so that democracy could run its full course in Nigeria, as the bodies (SIECS) presently lack credibility and transparency.
"INEC should be made to conduct all elections in order to promote good electoral process in our democracy," Mr Abdullah opined.
Commenting on the crisis in the Internally Displaced Persons' camps across Nigeria, the co-ordinator of the group said the perennial sufferings of the IDPs in various places including Abuja had been a source of concern and worry.
He said it was also worrisome to hear that the presidential initiative aimed at alleviating their hardship appeared not to have been able to make positive impact because of allegation of diversion of funds and relief materials.
"We therefore call on President Muhammad Buhari to design and implement an articulate and workable programme that would take proper care of IDPs for the next six months within which all of them should be made to return home in comfortable environment through the rehabilitation of their destroyed homes and construction of new ones for them," he added.