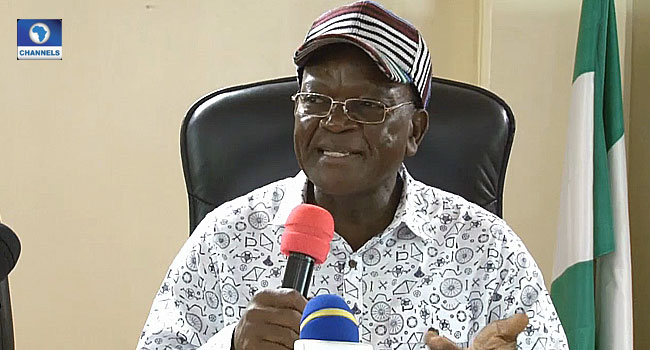 The Governor of Benue State has called on the United Nations and other global organisations to come to the aid of internally displaced persons (IDPs) in Benue State, as the world marks the 2018 World Humanitarian Day.
According to the Benue State government, over 500,000 persons have been displaced in the state because of the attacks and killings by suspected herdsmen.
This year's World Humanitarian Day has the theme, 'Not A Target'. However, Governor Ortom believes that in contrast, the people of his state have become targets of "armed herdsmen attacks" in violation of global conventions on the right to life and human dignity, his Chief Press Secretary, Mr Terver Akase, said in a statement on Sunday.
The governor explained that global support was needed because the humanitarian crisis caused by the attacks in the last eight months have overstretched lean resources of the state.
On the level of devastation witnessed in the state, the Governor said apart from the lives lost, homes, schools, churches and health centres were destroyed.
Part of the consequences, according to him, is that more than 180,000 people are living in eight IDPs camps and over 500,000 displaced persons are either living with relatives or in uncompleted buildings across several local government areas in the state.
Out of the number of those in the camps, the governor said 80,000 are children who have been forced out of school with over 2,000 of them pregnant women, while 2,766 nursing mothers.
In calling for global support for the displaced persons, Governor Ortom thanked humanitarian groups such as United Nations High Commissioner for Refugees (UNHCR), civil society organisations and the media for the roles they have played in bringing relief to the IDPs.
He also commended the military for the ongoing Operation Whirl Stroke in which some soldiers have lost their lives.
The governor assured the people that his administration would not relent in its bid to ensure their safety.