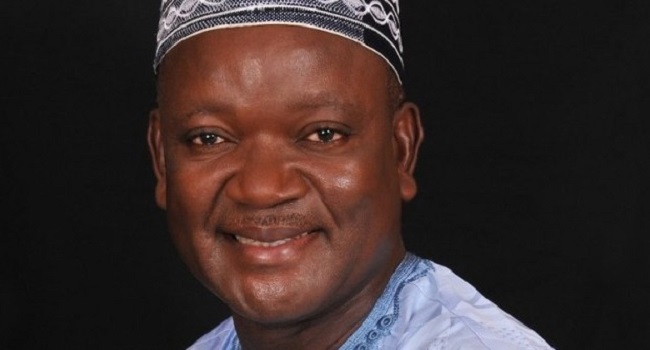 Governor Samuel Ortom of Benue State has called on the Economic and Financial Crimes Commission (EFCC) to quickly investigate the alleged looting of over 151 billion Naira by officials of the previous administration and ensure its recoveries.
Mr Ortom made the call at a service for the rededication of Benue State and its people to God in the face of mounting economic and security challenges.
The interdenominational service, which held at the IBB Square to seek repentance before God, marked the end of a two-week state-wide prayer and fasting to seek lasting solutions to its socioeconomic challenges.
The rededication service commenced with a praise and worship session as the Governor and the congregation danced before God.
Founder, Dunamis International Gospel Church, Paul Enenche, preached on the significance of dedication and submission to God as the states seeks to break free from its challenges.
Also taking into account, the cooperate repentance of the state and her people, the Catholic Bishop of Makurdi, Bishop Wilfred Anagbe, charged the people to return to agriculture and shun idleness.
Governor Ortom then made the passionate appeal to the EFCC to help recover funds looted from the state.
In the end, he led the state exco members and some federal legislators to God as he prayed to break unholy ancestral covenants.
This led to joyous celebration among the participants.