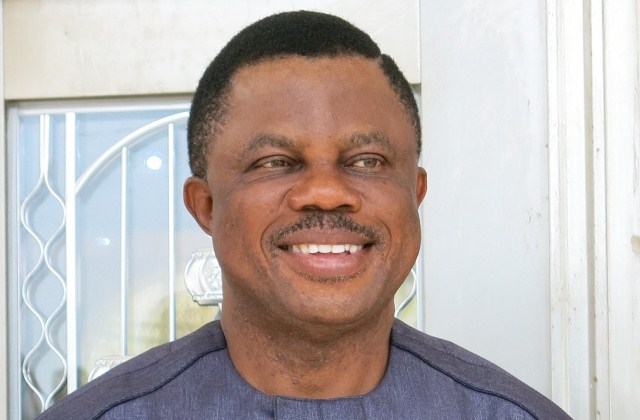 Anambra State Governor, Willie Obiano, has assured some victims of the recent flood in the state of immediate intervention and permanent solution.
The Governor's statement is sequel to a heavy down pour on Saturday, that washed away the properties and means of livelihood of some residents of Iboro layout, Obosi in Idemili North Local Government Area of Anambra State in Nigeria's south-east region.
The flood, which ravaged vehicles, farmlands and ripped open the only access road to the layout, left residents crying for immediate and prompt intervention.
The residents attributed the cause of the flood to the improper channeling of waterways by a construction company, during the rehabilitation of Ezeiweka Road in Awada Obosi.
Inspecting the area, Governor Obiano expressed sympathy to the victims and revealed that he had directed the Anambra State Ministry of Works to assess the flood pattern and find a permanent solution to the menace for the safety of the people.
He also visited the site of the collapsed Nkisi Bridge at Three-Three GRA Road in Onitsha.
Officials of the Ministry of Works were on emergency response at the sites of the mishaps and had also commenced reconstruction work on the bridge.
There had been complaints that the collapse was caused by illegal structures built on waterways which blocked free flow of the heavy water at the bridge.
Governor Obiano then ordered the immediate demolition of all buildings erected on the waterways, which caused the worrisome incident that left many motorists and cyclists trapped in a traffic jam.