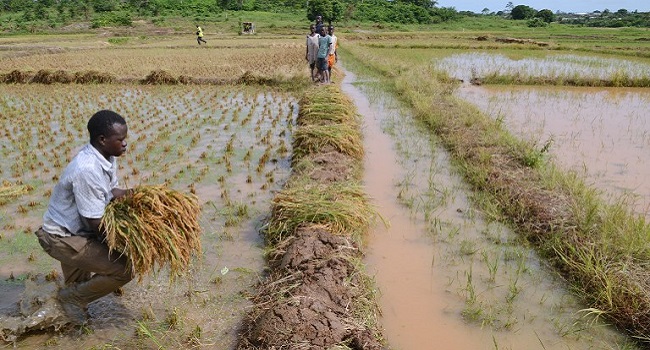 The Imo State Government has promised to create over 12,000 jobs for its unemployed youths within the next two years through agriculture.
The State Governor, Rochas Okorocha, disclosed this in Istanbul, Republic of Turkey, after a 4-day business trip to Turkey.
Leading a delegation of businessmen from the state and some other top government functionaries, the Governor said that cardinal in his industrialization plan for Imo State, is to develop agriculture as a viable alternative to oil.
"It is necessary at this point to think more of agriculture as the mainstay of the economy which can serve as the only alternative to oil which keeps falling in value every day", the governor said.
The Speaker of the Imo State House of Assembly, Rt Honourable Acho Ihim, who was also part of the delegation, said lawmakers in the state have put in place relevant laws that will be suitable for investors to partner with the state government in her industrialization programmes.
Some other top government functionaries and Imo businessmen, who were also on the delegation, commended the Okorocha-led administration for the initiative of partnering with Turkey to industrialize the state and create more jobs for unemployed youths in the state, especially through the development of sustainable agricultural programme in all the communities of the state.
With a population of a little above 77 million as at December 2014, the agricultural sector of Turkey has been the largest employer of labour.
According to recent publication by IMF and the Economist, Turkey has become one of the few countries in the world that is self-sufficient in terms of food and also one of the largest producer and exporter of agricultural products in Europe and around the world.