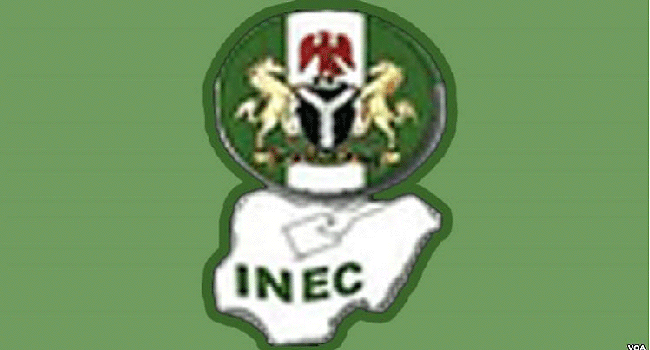 The Imo State Police Command has foiled an attempted invasion of the Independent National Electoral Commission (INEC) office in Owerri by unidentified hoodlums numbering over 30.
When Channels Television crew arrived the office, the situation had been put under control by security operative but our correspondent got the Imo State INEC Administrative Secretary, Mr Adelani Asade, to narrate how the incident happened.
He said that the unidentified hoodlums came in two chartered buses to the premises around 9AM and tried to force their way into the premises by banging the gate.
On sighting them, they called the attention of the Imo State Police Command and other security operatives and with the presence of the security operatives, the hoodlums took to their heels as they were not able to gain access to the offices.
The aim of the hoodlums in the office is yet to be ascertained as at the time of filing this report,.
"It was around 9AM this morning when two buses filled with unidentified hoodlums rushed towards our gate and tried to force their way in. Immediately we saw this, I called the Commissioner of Police who immediately detailed his men to the scene.
"On seeing the Police the boys took to their heels, as at this moment, we don't know what their aim was, and we can't identify them," Mr Asade said.
When contacted, the Commissioner of Police, Taiwo Lakanu, who declined speaking on camera said that investigations were ongoing to ascertain the cause of the attempted invasion.
However, some sources told Channels Television that the invasion might not be unconnected to the ongoing tribunal case on the Imo North senatorial election.
The sources said that at the last sitting of the tribunal, the court ordered INEC to send the certified true copies of some documents used during the election to court for scrutiny.
Meanwhile, security operatives have taken over the premises to forestall any breakdown of law and order.