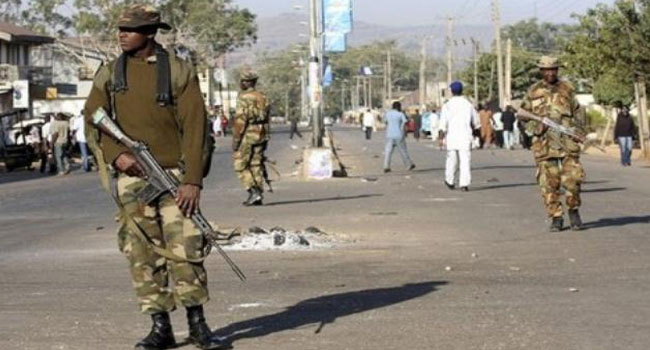 The Kaduna State government has relaxed the 24-hour curfew imposed last December on Jema'a and Zangon-Kataf Local Government Areas of the state with immediate effect.
A statement issued by the spokesman for the governor, Samuel Aruwan, at the end of the State Security Council meeting, said improvements in the security situation in the two local government areas informed the decision to relax the curfew.
However, the Council said the 24-hour curfew remained effective in Kaura Local Government Area.
The statement read: "The decision to relax the curfew in Jema'a and Zangon Kataf Local Government Areas and its continuation in Kaura Local Government Area was unanimously taken after deliberation and review of security situation in the three local government areas and the entire state.
"Security agencies have also been empowered to arrest individuals and groups found violating the curfew.
"The Security Council urges security operatives to ensure enforcement using best practices".
The curfew in Jema'a and Zangon Kataf local government areas is now for 12 hours daily, from 6:00 p.m. to 6:00 a.m. local time.
Fulanis From Foreign Lands
Medical and health personnel carrying out essential services are exempted from the curfew which was imposed in December 2016, after repeated attacks on communities in the area.
The Kaduna State Security Council is chaired by Governor Nasir Ahmad El-Rufai and its members include the Deputy Governor, Mr Barnabas Bala, Kaduna State Commissioner of Police, Agyole Abeh, Director of the Department of State Services, Mohammed Wakili and Brigadier General I. Isa, Garrison Commander, One Division Garrison, Nigerian Army.
Others are Rear Admiral TT Dakwat, Commandant Nigerian Navy School of Armament, Kachia and AVM Bello Garba, Base Commander, Nigerian Air Force, Kaduna.
The governor of the state Nasir El-Rufai had said that the perpetrators of the attacks were Fulanis from foreign lands taking vengeance for their kins killed years ago.