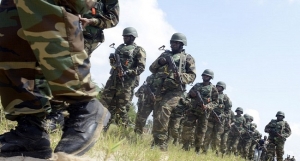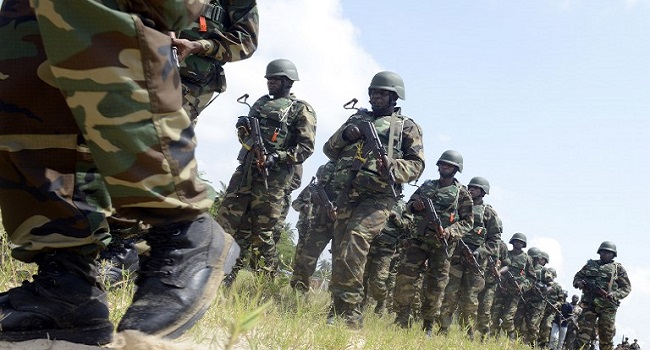 Troops of the Nigerian Army have repelled an attack on Buni Yadi in Yobe State launched by members of the Boko Haram sect.
The attackers arrived the community at about 06:15 p.m. on Saturday but were countered by troops in the area.
However, two soldiers have been confirmed to have sustained injuries in the attack.
The spokesman of the 27 Task Force Brigade in Buniyad, Lieutenant George Okupe, said the two military personnel have been taken to the hospital for treatment.
He said though the attack was successfully repelled, soldiers have followed the insurgents and have recovered 1 AK 47 as efforts are still being made to locate the them.
The army boss further said the force had identified traces of blood along the route the insurgents fled and would continue on the search to ensure their arrest.
Casualty figure on the Boko Haram terrorists is however yet to be confirmed.
The military had advised communities in the northeast to be vigilant, as members of the terrorist group chased out of their Sambisa forest bastion in in the northeast could infiltrate communities and carry out attacks.
According to them, the dislodgement of Boko Haram insurgents had forced the insurgents to flee in  different directions.
It has, however, promised to repel any attack and counter any plan of the group to regroup in areas that had already been cleared.
The military has heightened efforts to end the over seven years campaign of the terrorists to establish an Islamic state and end Western education in the region.
Several communities, places of worship and schools have been destroyed while several persons were taken hostage in the heat of the insurgency.