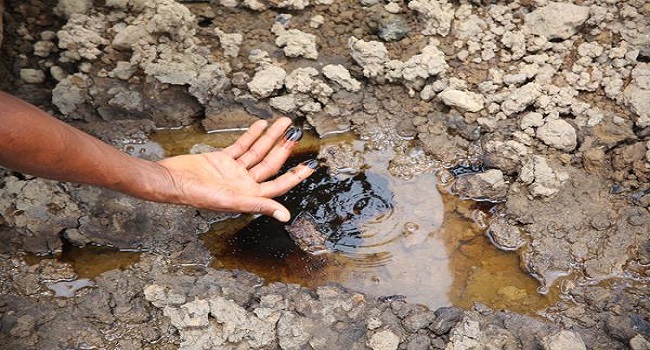 The Delta State Government has been issued a seven-day ultimatum to reverse or abolish the Delta State Oil Producing Areas Commission (DESOPADEC) Bill passed by the State House of Assembly and recently signed into law by Governor Ifeanyi Okowa. 
At a press briefing organised by leaders and representatives of oil producing communities, drawn from the Ijaw, Itsekiri, Urhobo and Isoko ethnic nationalities in Warri, Chief Mrs Rita-Lori Ogbebor, said the oil producing communities in Delta State have been denied their rights since the introduction of the derivation principle.
Chief Ogbebor explained that the principles of derivation remained clear that 13 percent of the revenue accruing to the federation account from any natural resources shall be allocated to the oil bearing communities.
She further noted that the Delta State Government has not done much for the oil producing communities, despite the nearly N5 Billion monthly derivation fund the state has received for over 16 years.
She warned that the oil producing communities would institute a criminal action against the Delta State Government in the Court of law, if the Bill and Law passed by the House of Assembly and signed by the state governor respectively is not urgently reversed.
On Tuesday, Governor Okowa signed the DESOPADEC amendment bill into law emphasising that the new law would also allow the establishment of a Management team for DESOPADEC to meet with the expectations for which the commission was initially established.