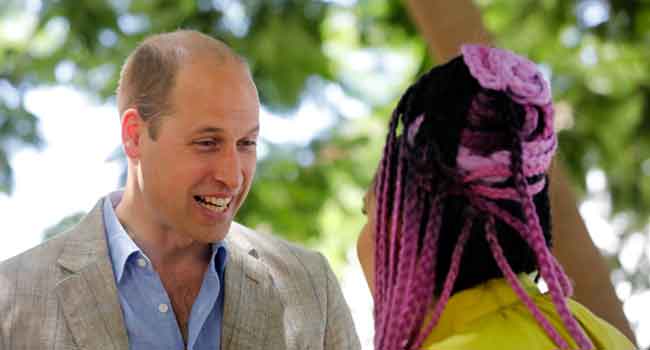 Britain's Prince William took a stroll along one of Tel Aviv's hippest boulevards Wednesday with the flamboyant Israeli winner of the Eurovision Song Contest.
Around 2,000 well-wishers pressed against security barriers for a glimpse of the unlikely pair, with singer Netta Barzilai sporting purple braids and a lime-green tunic over black leggings.
Some of them shouted "We love William!", winning a smile from the prince, dressed for the Mediterranean sunshine in chinos, an open-necked shirt and a lightweight summer jacket.
The 25-year-old Barzilai won the Eurovision contest with her up-tempo song "Toy", with lyrics inspired by the #MeToo movement.
The studio version of the song features a sound-altering device known as a mini-looper, although under Eurovision rules it was not permitted during the Israeli singer's live performances at the Lisbon contest stage.
On Wednesday she gave the 36-year-old prince a mini-looper of his own, although he said he lacked any vocal talent.
"You want me to sing?" he asked. "Have you heard me sing? You wouldn't say that if you had heard me sing."
The royal trip, the first to Israel and the Palestinian territories, is particularly focused on youth and technology.
After meeting Barzilai, William met Israeli environmental activists over lemonade on a Tel Aviv rooftop.
"I care a lot about the environment," he told them. "I think my generation, my children as well, there's a legacy here … we need to tidy up a bit."
AFP