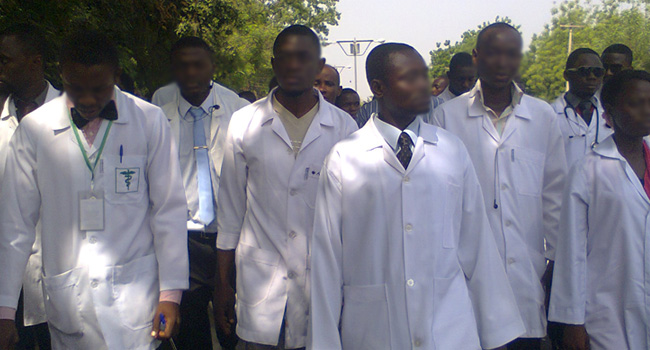 Staff of the Federal Medical Centre (FMC), Owo in Ondo State have staged a peaceful protest over the abduction of one of their members.
The workers, under the aegis of the Joint Health Sector Union (JOHESU), demanded the immediate and unconditional release of a Pharmacist, Mrs Queen Adeyeye, who was kidnapped last Saturday in the Southwest Nigerian state.
The aggrieved workers abandoned their duty posts to stage the protest, carrying placards to express their demand.
The woman, said to be a widow, was kidnapped while returning home from a vigil on that fateful day.
The Chairman of JOHESU, FMC, Owo, Joseph Omoniyi as well as other numbers threatened to down tool indefinitely if their colleague was not released.
They appealed to the government and well-meaning Nigerians to come to the aid of workers of the medical centre, saying their lives were no longer safe.