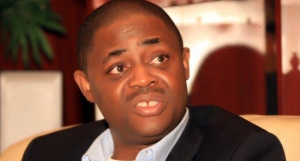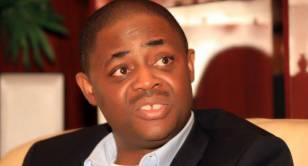 A Federal High Court in Lagos in south-west Nigeria has discharged and acquitted a former Minister of Aviation, Femi Fani-Kayode, of money laundering charges.
Delivering her judgement on Wednesday, the judge, Rita Ofili-Ajumogobia, said the prosecution's case was "feeble" and failed to provide "copious evidence" linking Mr Fani-Kayode to money laundering.
After the judgement, Mr Fani-Kayode told reporters that the verdict was the "doing of the lord" and an end to a nightmare.
Want Of Proof
Mr Fani-Kayode, trial began in 2008 before Justice Ramat Mohammed, after the Economic and Financial Crimes Commission (EFCC) filed a case against him for allegedly laundering about 100 million Naira (about $500,000) while he was the Minister of Culture and Tourism and subsequently, Aviation.
The allegedly laundered sum was, however, reduced to 2.1 million Naira on November 17, 2014 after the court dismissed 38 of the 40-count charge levelled against Mr Fani-Kayode for want of proof.
The anti-graft agency's prosecutor, Festus Keyamo, at that time urged the court to uphold the remaining two counts and to also convict Mr Fani-Kayode, as he could not exonerate himself of the allegations.
Mr Keyamo said: "The object of the charge is that Mr Fani-Kayode transacted in cash sums above 500,000 Naira, which was the threshold stipulated by the Money Laundering (Prohibition) Act".
He had argued that Mr Fani-Kayode admitted making such transactions in his confessional statement made to the anti-graft agency on December 22, 2008.
'Proven Beyond Doubts'
According to him, "transactions which are done without going through financial institutions, is what comes under the definition of money laundering" and these are the charges against the accused person.
"Once you cannot explain the source of the large sum of money found on you, you are guilty of money laundering. If the prosecution must show where the money is coming from, then the whole essence of the money laundering law is defeated.
"It is not in all cases that the burden of proof lies on the prosecution; the burden at this point shifts to the accused person," Mr Keyamo further argued.
However, a counsel to Mr Fani-Kayode, Ifedayo Adedipe, in his summary argument, maintained that Mr Fani-Kayode made no confession to the EFCC, as claimed.
He argued that the anti-graft agency failed to show that Mr Fani-Kayode accepted a cash sum of one million Naira as alleged, claiming that the EFCC also failed to show to the court the person who handed the cash sum to the accused person.
Mr Adedipe further stated that for the case of the prosecution to succeed, it had to be proven beyond reasonable doubts.