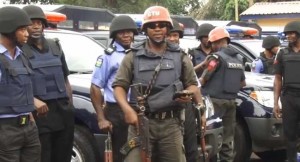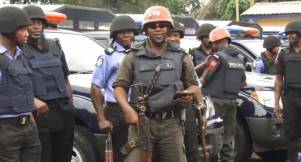 The Police have paraded 18 suspects allegedly involved in kidnapping, armed robbery and other crimes in Kaduna State.
The State Commissioner of Police, Mr Agyole Abbeh, paraded the suspects on Monday at the Police Headquarters in the Kaduna State capital, north-west Nigeria.
Mr Abbeh, who said the arrests were made based on tip-off, noted that some of the suspects were actually arrested while committing the crime.
He said the Police recovered seven cars, one locally made pistol and three cutlasses from the suspects.
"We have arrested six suspected armed robbers, seven kidnappers and one fraudster as major criminals, apart from others like drug pushers who we have handed over to government agency.
"We recovered 24 number plate of cars, five Toyota and two Honda cars, as well as one locally made pistol and three cutlasses from the suspects," the Police Commissioner disclosed.
He stressed the need to keep the state safe for business to thrive, pointing out that "we are saying that Kaduna must near crime free society".
Abbeh said the rate of crime has considerably reduced in the state, and urged resident to provide information about criminal hideouts and their activities.
He said the Command has mapped out crime preventive measures to check crime rate in the state, adding that the menace in the city centre has drastically reduced.
"Our problem is information; once we have information, our response is within 20 minutes. In fact, we have responded within nine minutes to distress calls within the city centre," the Commissioner said.