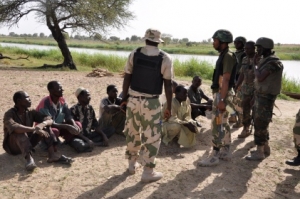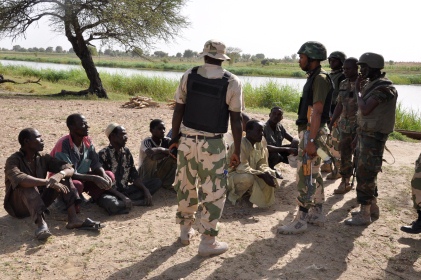 The Nigerian military says that troops of the 112 Battalion and special forces in Mafa and Dikwa have raided a Boko Haram camp at Bulungwa Naibe in Dikwa Local Government Area of Borno State.
A statement issued by the Acting Director, Army Public Relations, Colonel Sani Usman, says that during the operation, quite a number of the Boko Haram terrorists were killed, while a Buffalo vehicle mounted with an anti-aircraft gun, a rocket propelled grenade, two machine guns and 1 sub-machine gun were recovered from the terrorists.
Elsewhere, troops also intercepted and arrested a suspected Boko Haram financier and stimulants dealer, Mohammed Maina, in Bama, Bama Local Government Area of Borno State.
The suspect is said to have been arrested with the sum of one million naira cash and some items.