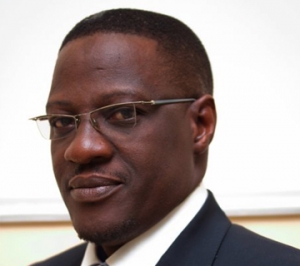 The Kwara State Governor, Abdul Fattah Ahmed, on Wednesday presented a budget proposal of 119 billion Naira to the State House of Assembly for the next fiscal year.
The Governor while presenting the budget proposal promised to ensure fiscal discipline and be proactive in spending.
He announced that the budget proposal tagged; 'Budget of Introspection and Job Creation' was prepared against the backdrop of an uncertain global economic outlook and the need to ensure more self reliant in revenue generation, promote private sector driven job creation and entrepreneurship.
He said the proposed budget had an increase of over four billion Naira above the 2014 budget in order to complete ongoing projects and improve the quality of life of the people of the state.
The Governor stressed that Internally Generated Revenue drive would be intensified in order to reduce dependence on the Federation Account allocation without increasing tax burden on the people.
After the Governor's presentation, the Speaker of the House, Rasak Atunwa, promised that the House would give accelerated hearing and prompt passage to the budget proposal while commending the executive arm for implementing the 2014 budget to the satisfaction of the people.
With the dwindling revenue from the Federal Allocation, all eyes are on the executives to see how it will generate and improve on the Internally Generated Revenue of the state.
The drop in crude oil price has further deepened the reduction in revenue, with the government making concerted efforts to explore other sources of income and further diversify the Nigerian economy that hugely relies on crude oil sales.