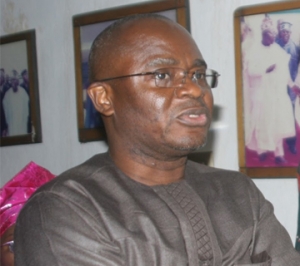 The Lagos State Government has concluded plans to set a date aside to be observed as a Horn Free Day every year.
The Commissioner for Transportation, Kayode Opeifa, made this known in his Alausa office on Friday.
The Commissioner said that the observance of the Horn Free Day is expected to reduce noise pollution from the use of the horn, improve road courtesy, improve lane discipline and draw motorists' attention to the importance of road discipline and mutual respect for other road users.
He said that Governor Fashola has challenged road users in Lagos State to observe a Horn Free Day, which is designed to complement the on-going efforts by the Lagos State Government in the provision and upgrading of traffic infrastructure across the State.
The activities lined up towards the Horn Free Day, which is slated for Wednesday October 15, 2014, would involve active engagement of radio and television stations in generating discussions challenging road users to observe a Horn Free Day.
It would also include endorsement by relevant stakeholders, as well as ember months campaign by the Vehicle Inspection Service to advocate, educate and enlighten road users on road safety.
The Law Enforcement Training Institute (LETI) would also be embarking on a community outreach programme which involves market and motor park engagements that will provide an avenue for discussion of the Horn Free Day and the engagement of Traffic Safety Ambassadors to partner with the Ministry of Transportation to support the successful observation of the Horn Free Day.
Opeifa urged all motorists, Lagosians and the general public to support the State Government by observing and adhering to the Horn Free Day exercise.