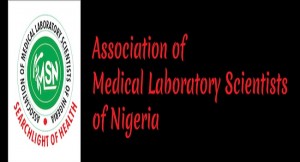 The Association of Medical Laboratory Scientists of Nigeria (AMLSN), has asked the Federal Government to focus more on neglected diseases such as, Spongiform Encephalopathies and Hemorrhagic fevers.
The group made the call on Sunday, following the rise of prevalence of psychiatric disorder and hemorrhagic fevers in Nigeria.
Their demand is part of resolutions reached by the AMLSN at the end of its 193rd NEC Meeting and Annual Public Health Lecture held in Calabar, Cross River State Capital, with the theme, "Spongiform Encephalopathies; Disorders of Economic and Public Health Importance; Wither Nigeria?".
According to the AMLSN, the challenge must not be undermined by government, medical professionals and indeed all stakeholders.
With the outbreak of diseases such as Spongiform Encephalopathies, Lassa Fever Virus and Ebola virus among others, speakers at the meeting, called on the public to adhere strictly to the preventive measures of personal and environmental hygiene.
Reading out resolutions reached at the end of the NEC Meeting, the National President of the Association, Toyosi Raheem, called on government at all levels to constitute active surveillance teams that would ensure holistic surveillance at all times to detect early warning signs of disease outbreaks.
The active surveillance teams, according to Mr Raheem, would avoid health emergencies that may impact gravely on the lives of Nigerians.