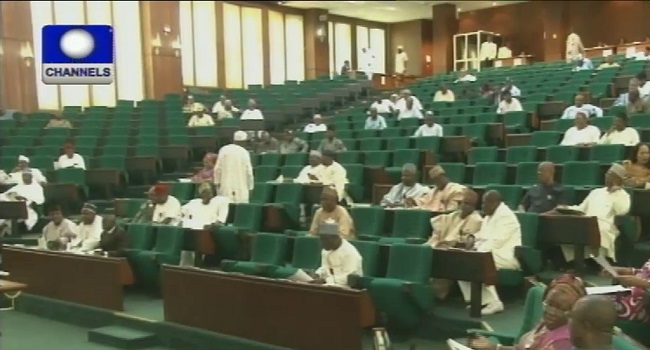 The House of Representatives Committee on Works says the deplorable condition of the federal roads in the southeast is a major source of worry, considering the economic potentials wasting due to poor road infrastructure.
The chairman of the committee, Honourable Tobi Okechukwu, made the remarks during an oversight tour of federal roads in the southeast zone.
Lawmakers discovered that some of the challenges militating against road construction in the area include poor funding and issues concerning contract awards.
The members of the committee resolved to ensure that some of the roads especially the Enugu-Onitsha Expressway, Anambra State axis and the Otuocha-Nzam-Kogi roads in the same state must be captured in the 2017 budget.
They also requested for an outright commencement of the project to ease the burden on the hapless citizens in the area.
Federal roads including the 18.5 kilometer stretch between Umunya and Amawbia on the Enugu-Onitsha Expressway, Oba-Nnewi Highway, Nnewi-Amichi-Uga federal highway and the 34 kilometers Otuocha-Nzam-Kogi highway were assessed.
The wear and the tear and even gully erosion gradually eating up the roads are evidences raising concerns that if something immediate and tangible was not done, the next rainy season may usher in massive disaster on the roads.
According to the Anambra State Commissioner for Works, Lawrence Chinwuba, who received the committee members, Enugu-Onitsha expressway is the worst of all the roads.
He told the lawmakers that the state governor had spent 232 million Naira in carrying out palliatives on the Umunya-Amawbia axis on the Enugu Onitsha expressway and on the Otoucha-Nzam-Kogi road for this yuletide season. Mr Chinwuba also expressed worries over the effect of the bad roads on the agricultural and commercial potentials in the state.
At Otoucha-Nzam-Kogi project site where the state government is carrying a palliative measure, the House of Representatives Member for Anambra East and Anambra West federal Constituency,  Mr Tony Nwoye, while commending the state for the initiative, lamented the effect of the bad road on his people and assured residents in the area that the committee would ensure the project was captured on the 2017 budget.
Summarising his findings, the Chairman of the Committee said federal roads in the southeast were in serious deplorable condition and must be attended to immediately.
"Funding and contractual challenges are major setbacks in road projects rather than issues of terrain," he said.
The team also visited Nnewi-Amichi-Uga highway where the contractor complained of funds, pointing out that if provided, he would deliver the road by May 2017.
The committee chairman on behalf of the members assured residents and interest groups that all information they have gathered from the tour would reflect in further actions that would be taken on road infrastructural activities.