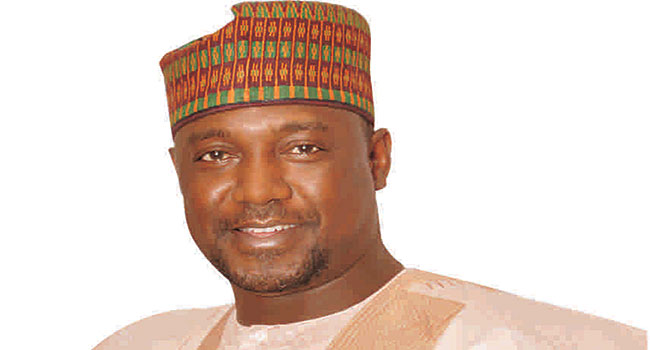 The Niger State House of Assembly on Thursday passed the State's 2016 budget, but refused to withdraw the State from Contributory Pension Scheme (CPS) despite clamour for its removal by organised labour.
The figure in the 2016 Appropriation Bill submitted to the House by the Governor, Sani Bello, last December was jerked up by about 10 billion Naira.
While the executive presented a total fiscal estimate of 74.4 billion Naira for the 2016 fiscal year, the House of Assembly passed a total of 85.092 billion Naira.
The House also directed the Niger state Transport Authority, and other major Revenue generating Agencies to improve their generation capacities by over 100%.
The Speaker of the House of Assembly, Mr Marafa Ahmed, directed the Clerk of the House to produce five clean copies of the document for presentation to the Governor for his assent.
The House which also received the report of its committee on Labour Finance Local Government and Judiciary earlier in the day, instead of asking the government to withdraw from the CPS, decided that workers, who had been in employment before the introduction of the policy in 2006, be exempted from the scheme while those employed in 2006 and beyond should remain in the scheme.
The Chairman of the committee, Madaki Bosso, who submitted the report to the House of Assembly, which was subsequently passed by the committee, recommended that the areas of the bill where 'repeal' was recommended should be replaced with 'amendment'.
This was even after the committee in its report conceded to the fact that the Contributory Pension Scheme 'is domesticated in only six of the 36 states of the federation showing clearly its unacceptability'.
The House of Assembly also noted a lot of discrepancies from the various reports submitted to its committee on the contributions by workers, saying that while the Pension Funds Administrators claimed that over 22.625 billion Naira was contributed between the period the scheme started, and last year, the pension Board said 35.8 billion was collected.
The House discovered also that majority of workers in the local government areas of the state were neither registered with nor did they have any retirement savings accounts with any Pension Fund Administrator.
However, the House directed that the amended bill be sent to Governor Bello for his assent.
The lawmakers did not recommend punishment or recovery of any lost fund.