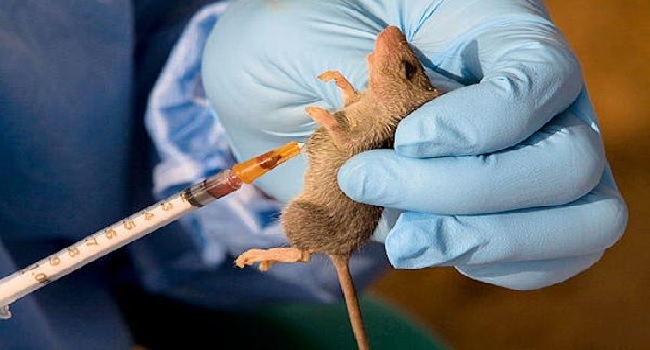 The Borno State Government has confirmed the diagnosis of Lassa fever in a 32-year-old woman in Zabarmari, a village located on the outskirts of Maiduguri metropolis.
The Commissioner of Health, Dr. Haruna Mshelia, who said this noted that incident was the first to be recorded in the state in northeast Nigeria.
Dr. Mshelia said the survivor fell sick last week and was admitted at a government hospital in Maiduguri, while a sample of her blood was taken to Lagos for test and returned positive.
He said though the situation was under control as the victim was responding to treatment, the ministry had to summon all stakeholders, including traditional rulers to sensitise the public on the need to ensure proper sanitation and avoid eating rodents, especially rats.
The commissioner noted that officials from the ministry had visited Zabarmari where they identified 23 people who had contact with the victim.
"So far we are in contact with 23 of her relations and we are following them up; all of them are healthy.
"But this disease takes between two to 21 days to develop; so we will not stop following them up until this period elapses," he said.
Dr. Mshelia stressed further that those suspected to have personal contact have been quarantined.
He hinted that the ministry would soon embark on house-to-house fumigation, assuring the people of the state that there was no cause for alarm.
"We have formed teams that are to follow the relations, teams that are to go to the hospital and ensure that single case is treated properly and nobody catches the disease, and we have enlightened teams among others," he said.
The incident management team, according to the commissioner, comprises "the state ministry of health, the Federal Government's Nigeria Centre for Disease Control (NCDC), and our partners chiefly the World Health Organisation and the Borno State Environmental Protection Agency (BOSEPA)".
Mshelia explained that "the role of BOSEPA is to move to Zabarmari and we will try to see if we can catch few of the rats for examination.
"Then the whole town will be fumigated house-to-house, to get rid of the rats that are there that could be infected".
A report published in January 2017 by the NCDC had warned on the increased number of Lassa fever cases, even as it advised increased focus on prevention and preparedness.
The report indicated that from December 2016, Nigeria has recorded 19 cases of Lassa fever and six deaths in seven states.