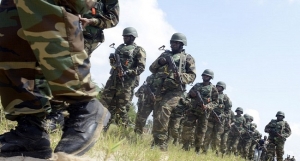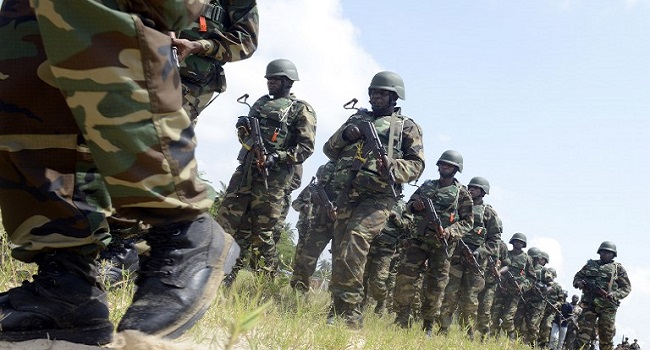 The Nigerian military on Saturday, backed by air strikes, recaptured the town of Baga in Borno State, north east Nigeria from Islamist group Boko Haram, the Director, Defence Information, Major-General Chris Olukolade said in a statement.
He also noted that Apart from the 5 anti air craft guns and the rifles captured from the terrorists, over 34 motorcycles and 5 vehicles including trucks being used for operations by the terrorists were destroyed in the course of the fighting as troops headed for Baga.
"A large number of terrorists have drowned in the Lake Chad as they fled the heavy bombardment by Nigerian Air force heralding the advance of Nigerian troops on mission to flush them out of Baga.
"Not even the strategy of mining over 1,500 spots with land mines on the routes leading to the town could save the terrorists from the aggressive move of advancing troops.
"All the land mines were skillfully cleared one after the other. Eventually, the resistance of the terrorists collapsed and the land forces finally stormed the town in the early hours of Friday.
"Many of the terrorists died while an unknown but substantial number of them fled with various degrees of injury, in the series of encounter along the routes of advance, as troops headed for Baga", he maintained.
The Defence Spokesperson further noted that "similar exercise is being carried out in over 15 locations namely Gajigana, Ngaze, Ngenzai, Marte Junction, Mile 90, Yoyo, Kekeno, Kukawa, Cross Kauwa, Kangarwa, Amirari, Kichimatari, Borokari Barati, Kauwa and other localities where troops have flushed out the terrorists in the operations preceding the entry to Baga.
"The troops are now dominating and conducting aggressive patrols in the locations", he added, insisting that the "morale of troops remain high".
Baga is situated at Nigeria's border with Chad, Niger and Cameroon and it was the headquarters of a Multi National Joint Task Force comprising troops from all four countries.
The Nigerian Military had said it was updating tactics against the Boko Haram Sect, with the addition of 260 Aerospace Engineers that graduated from the Nigerian Air Force Institute of Technology (AFIT) in Kaduna State to the Air Force.