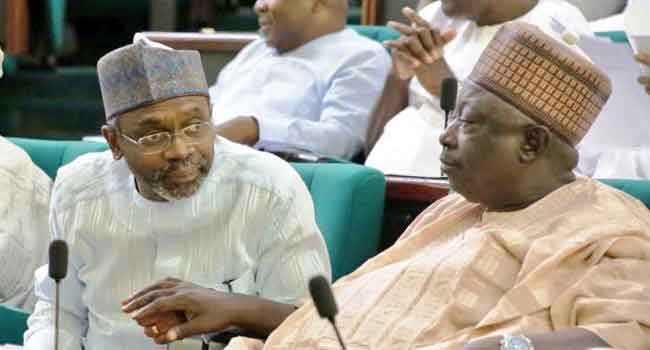 The Majority Leader of the House of Representatives, Femi Gbajabiamila, has mourned the death of his deputy, Jubril Buba, saying he will miss him greatly.
Gbajabiamila in a statement, on Friday, said he received the news of his deputy's death with pain and sadness recalling how they sat next to each other daily on the floor of the House of Representatives for almost three years.
READ ALSO: House Of Reps Deputy Majority Leader Dies At 58
"Buba as we fondly call him was a very transparent man a rare characteristic in any politician.  He was transparent to a fault and very principled. I will miss Buba and my heart thoughts and prayers go out to his family.
"I went to see him just over a week ago in hospital and we were informed he was doing well and would be discharged.  I had looked forward to his resumption but alas!!!," Gbajabiamila said in the statement.
Jibril died at the age of 58 in the early hours of Friday.
He will be buried later today in Lokoja after the Jummat prayer.