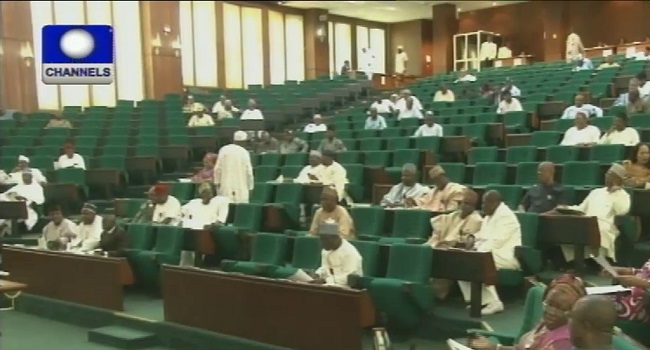 The House of Representatives says there is an urgent need to address the alarming rate of maternal mortality in Nigeria.
This position followed a debate on a motion raised by Representative Aishatu Dukku, which noted that Nigeria had one of the highest maternal mortality rates in the world.
The motion was largely supported by members of the house, with a call on the executive to take necessary steps to improve maternal and child health in Nigeria.
Governments at all levels were also encouraged to make qualitative antenatal care free and accessible at primary, secondary and tertiary health facilities.
The lawmakers' concern for the nation's maternal mortality rate came months after the National Centre for Women Development commissioned a research into maternal health indicators in Nigeria.
It was a strategy to reduce the rate of maternal deaths.
The Director General of the Centre, Ms Onyeka Onwenu, expressed optimism that the initiative would tackle the reproductive rights challenges of women and girls.
Ms Onwenu said the study was also critical to the actualisation of the Sustainable Development Goals.
The health of women during pregnancy, childbirth, and the postpartum period requires adequate attention, but Nigeria has continued to record cases of maternal deaths during childbirth.
Advocacy For Proper Antenatal Care
This rising rate made traditional rulers from northern Nigeria in August resolve to lead the campaign against maternal and child mortality in the Region.
The region's performance has been rated poorly in its performance in the area of maternal and child health.
Indicators showed that the region had the highest rate of maternal, infant mortality among other regions in Nigeria.
At a one-day dialogue and sensitisation meeting with Northern Traditional Rulers Committee on Primary Health Care held in Kaduna State on August 30, the Sultan of Sokoto, Saad Abubakar, who chaired the meeting, decried the high rate of maternal mortality in the north.
He stressed the need for collective effort to address the ugly trend.
The Sultan further urged traditional rulers to sensitise their subjects on the importance of providing proper antenatal and postnatal care for pregnant women and nursing mothers especially at rural communities.
According to statistics released by the United Nations Population Fund,  no fewer than 100 women die daily across Northern Nigeria during childbirth.