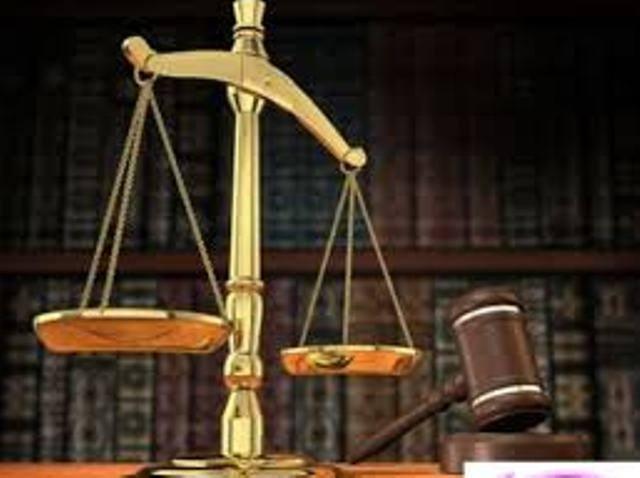 The Lagos High Court Sitting in Igbosere, Lagos Island on Tuesday continued trial in the case against the former Divisional Police Officer of Pen Cinema, Agege, DSP Segun Fabunmi.
DSP Fabunmi is charged with the attempted murder of some fuel subsidy protesters, and the murder of one Adedamola Daramola, an incident which occurred during the fuel subsidy removal of January 2012.
A prosecuting witness, Mr Chizoba Udoh, who took the witness stand in court, told Presiding Justice, Olabisi Akinlade, that the defendant shot at the crowd while the people ran.
The witness also said that he was reading a newspaper at Maternity Junction, Yaya Abatan, in the Ogba area of Lagos on January 9, when the Police van arrived.
"Suddenly a policeman got down from the van and started shooting in the air and I immediately crossed the road.
"Another policeman who was not in uniform then collected the gun from him and shot at the crowd gathered at the junction while we ran", he said.
He added that it was while they were running that one Adedamola Daramola was killed, while four others sustained bullet wounds.
Another witness, Mr Moses Daramola, who claimed that the deceased was like a brother to him, told the court that he was in his house at Ogba when he heard gunshots coming from the Yaya Abatan end.
"When I got to the scene, people started telling me that my brother had been shot and taken to the General Hospital, Ifako Ijaye. I got to the hospital and found out that my brother was dead, I cried and was taken back home while his corpse was taken to the mortuary."
During cross-examination, the defence counsel contended that the hospital was not operating on the said day, owing to the strike.
The case has however been adjourned to March 19 for continuation of trial.